CADfix PPS simplifies large MCAD equipment assemblies, allowing for their seamless integration into downstream plant layout and design applications. The fully automated simplification process allows plant design engineers to rapidly remove unwanted parts, significantly reducing file size, and saving labour costs associated with manual CAD simplification and integration work.
This blog post highlights some of the key functionality that CADfix PPS employs to rapidly reduce file size, whilst maintaining the equipment's aesthetic and general volumetric properties.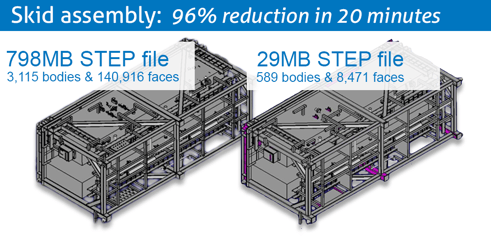 CADfix PPS Application Engineer Elliot Samuels has conducted three fifteen-minute webinars, featuring demonstrations of CADfix PPS in action, with each webinar focusing on different aspects of CADfix PPS' model simplification functionality.
Webinar 1: Removal of unwanted small parts, holes and internal features
Significant amounts of data in large equipment assemblies can be attributed to small solids, holes and internal features. Many of these MCAD features are often redundant for plant and process design purposes and the removal of such features provides a much needed data reduction.
CADfix PPS removes unwanted MCAD features accurately and efficiently, with user control of parameters to ensure the desired level of simplification is achieved whilst retaining the aesthetic and volumetric properties of the equipment.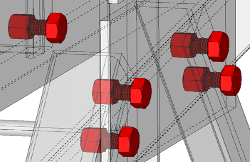 In our first webinar, Elliot demonstrates how to rapidly reduce MCAD file size, using selected CADfix PPS data reduction tools to remove non-essential detail and generate lightweight models for downstream applications.
To learn more, watch the first webinar on how to rapidly select and delete unwanted small bodies, identify and remove small holes, and automatically remove hidden internal features with CADfix PPS.
Webinar 2: Simplification of complex parts to primitive solids
In the second webinar, Elliot discusses the simplification of complex solids into primitive boxes, cylinders, and swept volumes.
CADfix PPS intelligently and automatically generates representative primitive solids in the place of complex parts, facilitating the removal of surplus detail and the protection of intellectual property.
Complex bodies can be quickly converted into representative boxes and cylinders, based on direct user selection, or with intelligent automatic selection determining appropriate candidates for simplification.
The generation of swept volumes offers additional control over the gross simplification of complex solids, replacing non-essential features whilst maintaining the visual integrity of a component.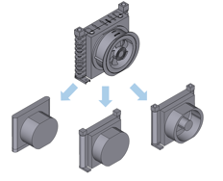 To learn more, watch Elliot demonstrate how CADfix PPS can help engineers reduce complex solids to primitive forms, helping to simplify large equipment assemblies and protect IP.
Webinar 3: Fully automatic model simplification and batch processing
The third webinar focuses on how CADfix PPS facilitates the fully automatic simplification of large MCAD equipment assemblies, minimizing user interaction and saving valuable time and cost.
With configuration files to store simplification tool parameters, CADfix PPS provides a consistent and repeatable automatic model simplification process that helps users achieve the desired level of simplification.
Saved configuration files can be applied to process individual or multiple models in a batch run. The CADfix PPS batch system produces processing reports for each model, with easily accessible simplification results for user interrogation.
The CADfix PPS command line batch processing interface means that CAD model simplification can be integrated into automatic workflows. It is often important to protect key CAD components from simplification during automatic processes, and here the CADfix PPS 'Keep List' exempts user selected parts from simplification operations.
In this webinar we demonstrate the fundamental aspects of the CADfix PPS automatic and batch model simplification. To learn more from Elliot on how to automate your model simplification processes with CADfix PPS, watch the final webinar of this series.
Conclusion
CADfix PPS free evaluation
Save days of non-productive geometry handling, increase efficiency, decrease time-to-market and get to commissioning faster by employing automated CAD model simplification processes.
If you think CADfix PPS can help you and your business processes, contact our team today or try it yourself by registering for a free evaluation at:
https://info.iti-global.com/cadfix-pps-evaluation
Questions? Please contact us at info@iti-global.com.