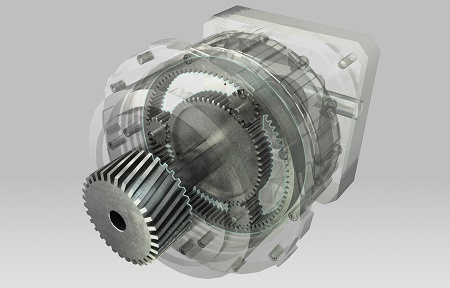 ITI has been a trusted PLM vendor partner for Aras, Dassault Systemes, PTC, and Siemens PLM, developing mechanical CAD integrations since the early 2000s. Before any of our customers can deploy one of our CAD and PLM integrations, they must get some or all of their legacy mechanical CAD data into their PLM system. However, PLM data migration can be quite challenging. We learned early on that not all PLM migration projects were successful. Knowing that successful PLM data migration was a prerequisite to the success of our CAD and PLM integration business, we formed a focused, and dedicated PLM data migration consulting practice. Since the start of our PLM data migration consulting practice, we have completed well over 100 successful CAD/PLM data migration projects.
Last year, ITI was called upon by a major industrial manufacturing company to migrate their legacy Matrix/Creo data to PTC's PDMLink PLM system. The customer established a global corporate initiative to standardize all business units on a single PLM system – PTC's Windchill PDMLink was selected as the system of choice. This represented a new migration path for ITI. In addition, the customer had a very large quantity of Creo data to migrate – over one million CAD files, totaling more than one terabyte of data.
Customer objectives
The customer identified the following three objectives for the overall project:
Improve the access of CAD design data across the globally distributed engineering organization
Improve the security associated with accessing CAD design data.
Establish a common, standard CAD design data management solution for subsequent use across the enterprise.
Customer challenges
This data migration presented the following key challenges:
Migration of a large CAD design dataset – over one million CAD files.
Minimization of system downtime for the production migration and cut-over

–

ideally, no more than five days.

Minimization of data access or usability issues for the migrated data.
PLM data migration success factors
As stated above, ITI has a focused, and dedicated PLM data migration consulting practice. Given the history of many production PLM data migration projects, we have identified the following key migration success factors.
Source system data prep and clean-up reporting utilities – focus on migrating "clean" data.
High performance database export and import utilities – enable fast overall execution time.
Flexible, modular, and extensible data migration mapping and transformation utilities – no two migration projects are the same.
Data migration project approach/methodology that dovetails with the PLM implementation approach – implementation decisions can adversely impact data migration and data migration decisions can adversely affect the implementation.
Deep technical knowledge and expertise with respect to the source and target systems – greatly accelerated issue assessment and root cause analysis.
Technical data migration strategy that encompasses many system test iterations / cycles – greatly increases confidence in the data migration solution and process.

ITI's migration tools automate the export of data from legacy PLM/PDM systems, and then load the data into ITI's PLM Migration Center (PMC) which completes a detailed analysis of the data and relationships. Reports are then generated to assist in clean-up/preparation.
This project was a huge success. The migration execution and system cut-over began at 6:00 PM on a Friday evening, and by midday Sunday the data migration was complete. The customer's core team spent the next two days validating the results and ensuring overall system stability. On the following day, the business went live with the Windchill PDMLink/Creo system.

You can download a copy of the complete case study here. We have PLM data migration expertise across a variety of different systems. Please contact us if you would like to speak with a PLM data migration consultant.