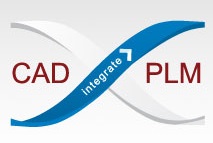 For over 15 years, ITI has been a Siemens PLM Teamcenter partner, and authors of the popular SOLIDWORKS and Creo integrations for Teamcenter via OEM with Siemens. Many of our clients are more familiar with the acronyms given years ago to these Siemens products: "SWIM" for SOLIDWORKS, and "IPEM" for Creo. The latest integration versions as of this blog post are SWIM 11.3.2 and IPEM 11.4.0.1.
Lorraine Dennis of ITI has created the following Teamcenter integration for SOLIDWORKS overview video that demonstrates creating a new part and drawing.
Teamcenter integration for SOLIDWORKS

Peter Heath also has captured a helpful video (below) which demonstrates SWIM local file management. In 8 minutes you can learn how to keep track of the files you are using, and adjust what files you are viewing by revisions, using revision rules, and the new SWIM update command.
SWIM Local Files Management
Stay tuned, we are working on updated IPEM - Creo integration to Teamcenter demo videos. If you subscribe to our blog you will be notified as soon as they are posted.
Need help migrating data to Teamcenter?
Are you struggling with implementation?
On top of being a Siemens development partner for integrations, ITI also provides migration and implementation services to help make your Teamcenter deployment successful.
Be sure to contact us if you would like more info, or if you would like to speak to one of our customers as a reference.