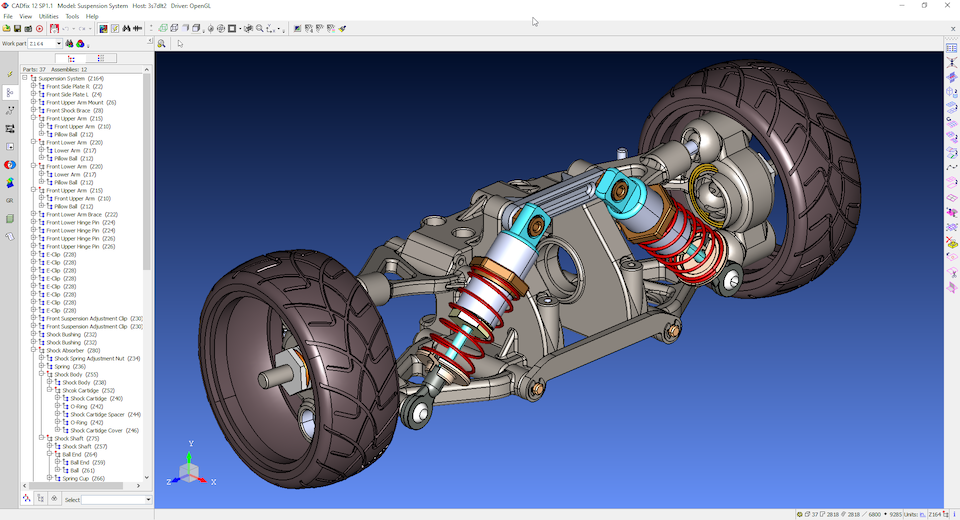 ITI is pleased to announce the latest iteration of our leading CAD model translation, repair, defeaturing and simplification solution, CADfix 12 Service Pack 1.1. The focus of this incremental Service Pack is to update the CADfix CAD interfaces and users will also benefit from display performance and stability improvements.
Major CAD system updates
CADfix 12 Service Pack 1.1 complements the powerful capabilities of CADfix 12 with additional support for importing and exporting the latest and greatest native CAD system and neutral CAD formats. These include: CATIA V5-6R2020, NX 1899, SOLIDWORKS 2020, Inventor 2020, AutoCAD 2019, SolidEdge 2020, CREO 7 and Parasolid V32.1. As usual with CADfix, we import the complete CAD model geometry with assembly structures where appropriate, and maintain CAD attributes such as colour, layer and label that are frequently required for effective downstream model reuse.

SOLIDWORKS 2020 assembly (left) Imported into CADfix 12 SP1.1 (right)
Stability and graphics performance
At ITI we are constantly seeking opportunities to improve our user's experience using CADfix. With CADfix 12 Service Pack 1.1 we have improved our handling of face normals to better align adjacent faces in the same direction during Wizard Prepare, and users will see significantly faster shading, especially for very large models and models containing surfaces with thousands of holes.
Specifically, taking an example model with 10,000 holes; shading in CADfix 12SP1 took 49 seconds compared to just 4.5 seconds in CADfix 12SP1.1, demonstrating over 10 times speed improvement.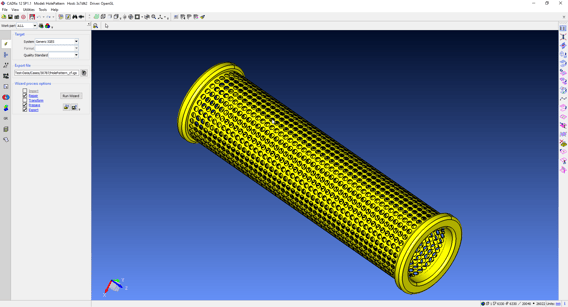 These, in addition to several stability improvements, will see users experience significant time saving using CADfix 12 Service Pack 1.1.
For more information about CADfix, please check out the CADfix product page.