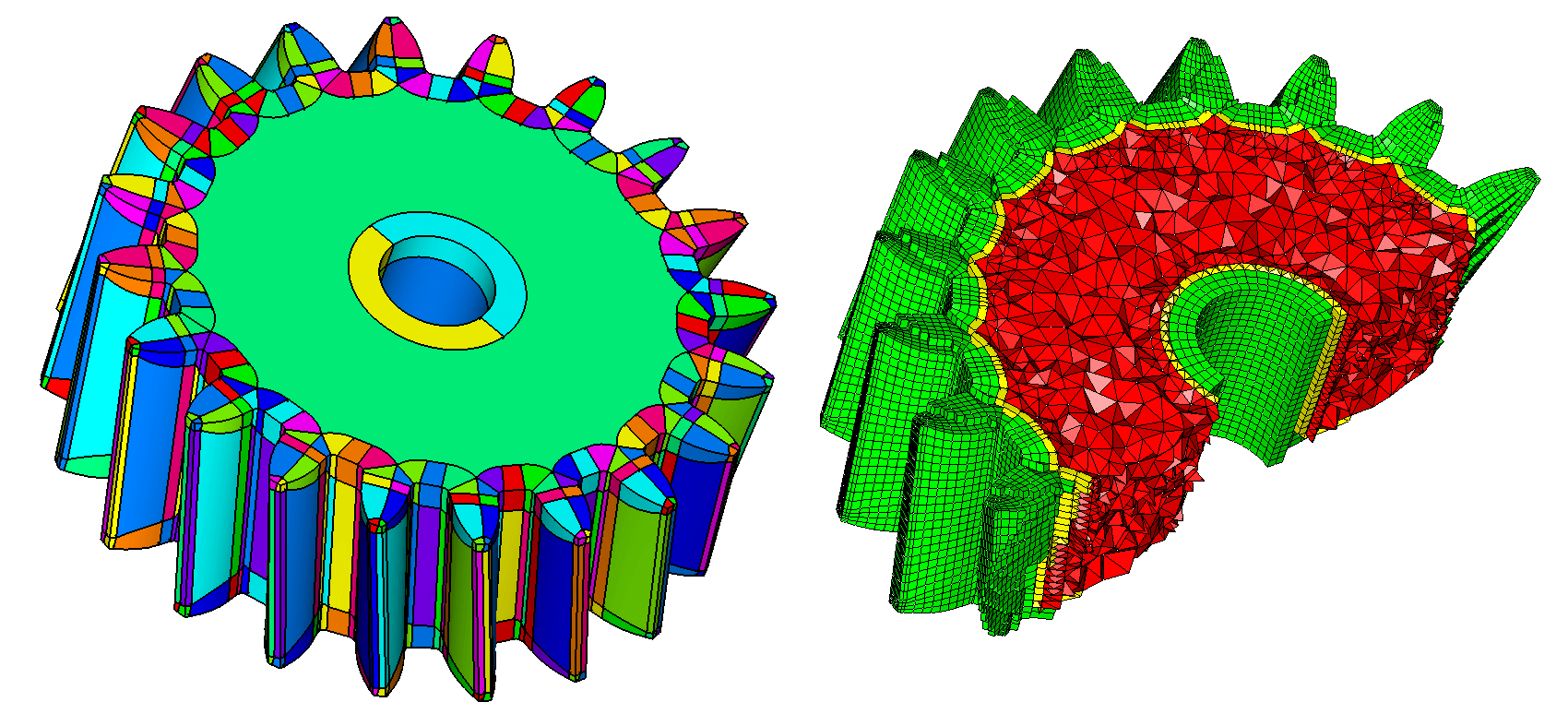 CADfix developer Shakeel Seebooa will be attending this year's NAFEMS UK Conference 2018 to show off the new automatic full hex and hex-skin meshing technology available in ITI's forthcoming CADfix 12 release.
Designing high quality, robust and preferably automatic methods for hex meshing of complex real-world CAD models has been a long-standing goal amongst the simulation community. At ITI, using our Medial Object technology, we have been able to create a new method for automatically partitioning CAD models to produce mostly structured fully hex meshes.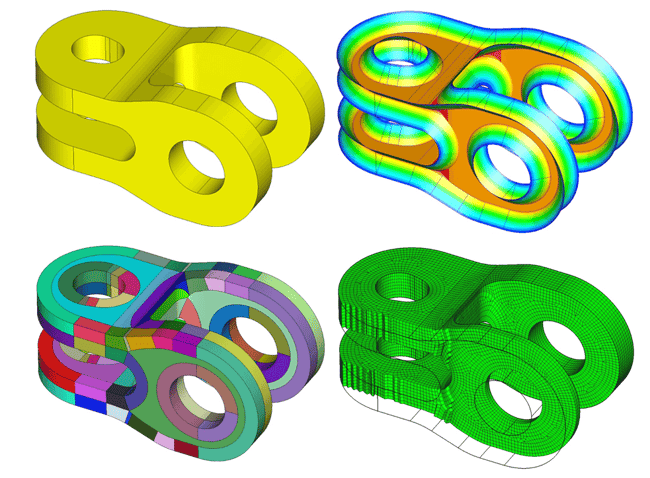 Automatic CAD model subdivision and full hex-meshing.
However, a fully structured hex mesh isn't always ideal, as singularities can easily propagate from one boundary face to another, constraining mesh size and impacting on mesh quality. To combat this, we are also presenting a new hex-skin based approach to hex meshing, allowing engineers to build a high quality hexahedral mesh on the skin of objects where they need it, and an unstructured tetrahedral mesh at the core.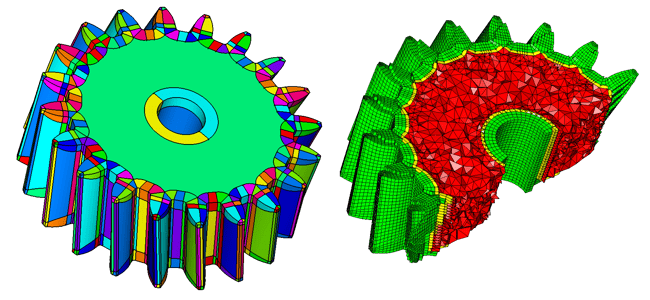 Automatic hex-skin type meshing.
Shakeel Seebooa will be presenting "Automatic Hexahedral Meshing for Structures using the 3D Medial Axis" on the 18th of July in session 7B at 15.30.
We are also proud to be returning as a sponsor to this year's NAFEMS UK Conference and will be available throughout the conference on our stand in the exhibition space to answer questions and talk about any of your data translation needs.