Are you interested in Autodesk University this year? Here is the 4-1-1 on all things AU2020 you need to know. There will be over 750+ classes you can attend, enjoy live Q&A's, meet up sessions, and more.
Join Ben Baker and Rene Bosiacki, ITI's GoToINVENTOR Interoperability Product Managers, virtually during the conference, as they each present Autodesk GoToINVENTOR, a solution powered by ITI. In addition to these sessions, breakout groups and educational opportunities, this year's virtual conference is free to attend!
Autodesk University takes place November 17 – 20, 2020, through a global digital event to bring together innovators from all over the world to explore the newest ways to create, design, and rediscover new technologies. Here is a brief overview of what to expect from Ben and Rene's presentations at this year's conference: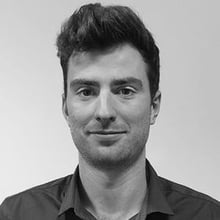 Ben Baker
Ben has been with ITI for three years and has extensive experience in automated feature-based CAD conversion. Ben has worked with customers consulting on the available technology and processes available for their conversion projects.
Ben's presentation is discussing "Automatic Feature-Based CAD Conversion into Inventor." His presentation will expand upon ITI's expert experience with CAD data interoperability in particular the conversion of CAD data. ITI has partnered with Autodesk in order to assist companies standardize onto Inventor by moving CAD data from other CAD sources into Inventor in an accurate and automated process.
Ben's presentation will cover specific market trends driving companies to move CAD data into Inventor. Your Design teams may have invested years of effort and large amounts of resources into these legacy CAD designs, therefore changing CAD systems and migrating valuable CAD data can be a painful process. The conversion process needs to preserve intellectual properties such as parametric features and design intelligence. In this presentation Ben will discuss these topics and how ITI's GoToINVENTOR solution is meeting these requirements.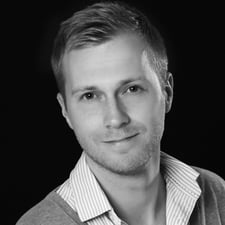 Rene Bosiacki
Rene has been with ITI for over four years in the Account Manager's role for European Business activities with a critical focus on the DACH region. Rene has extensive experience supporting the sales process, including new business development and managing existing accounts across ITI's CAD interoperability software solution and services product line.
Rene's presentation is titled "Work with Legacy Data or Data from Other CAD Systems in Different Ways." His presentation will uncover first-hand how to work with non-native Inventor data, display standardization with Autodesk INVENTOR, and discover how to automatically convert CAD data into Inventor with ITI's GoToInventor.
Learn how to work with data from other CAD Systems in Inventor using AnyCAD functionality or importing data to Inventor. Figure out how BREP data can be used or edited downstream. See how ITI's GoToINVENTOR can support you with its fully automated feature-based converting process.
This is a joint presentation with Autodesk and ITI and will draw on both companies experience with maximizing data reuse when working with legacy CAD data or data in other CAD systems.
Conclusion
Join Ben & Rene to learn about the drivers and technology behind CAD conversion with GoToINVENTOR, a partnership between ITI and Autodesk. Understand as we explain the technology behind automated CAD conversion, get introduced to GoToInventor, and show you how ITI can support your CAD conversion project with a fully automated process.
If you want to hear more from Ben & Rene feel free to watch their interview with MCADCafe about ITI's relationship with Autodesk and their presentations at this year's conference. Watch the interview here.