PLM Migration the Right Data at the Right Time
Webinar: PLM Migration - Getting the Right Data to the Right Place at the Right Time
PLM Migration should enable your transition to a next-generation system. This webinar will cover how to get there with the right data, in the right place at the right time.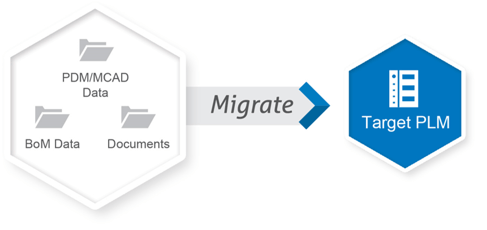 In this 60-minute webinar you will learn:
- How to define your next-generation system, then plan how to get there

- Why you shouldn't assume you need "All" of your data instantly accessible

- CAD data is complicated and has restrictions that are not understood by most business analysts
How many CAD migrations or migrations similar to yours have the people that will be supporting you completed?
The ITI team has completed over 50 migrations! Join us as our PLM Migration Expert, Peter Heath, guides you through lessons learned and answers your questions.