Case Study: Manual PLM Migration from SOLIDWORKS to Teamcenter
If y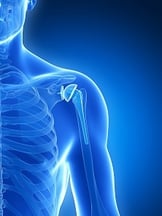 ou are facing a PLM migration project, this case study sheds light on the reality of trying to move even a small set of CAD data manually into a new PLM system. The client is a medical device manufacturer, who after receiving data as part of a corporate acquisition, migrated a small amount of SOLIDWORKS CAD files into their Teamcenter PLM system.
The client had been using Siemens Teamcenter and NX for some time and did not have any plans to start using SOLIDWORKS for design. The client chose to manage the SOLIDWORKS data in Teamcenter in order to control access to it. The SOLIDWORKS data was received in a loosely managed state on disk, often called a "data dump".

Critical aspects of this manual migration story include:
There was a significant amount of manual data prep and clean up required before the SOLIDWORKS files could be migrated into Teamcenter.


Although a relatively small number of SOLIDWORKS files were involved, an iterative set of tests was required, using a development, test, and production version of Teamcenter.



Initial SOLIDWORKS structure loads were relatively simple, but as more data was loaded, the more duplicate files were encountered, making the subsequent loads more and more time consuming.
Even though this project included a small number of files (approximately 4,400 files) it took an engineering consultant (with experience in CAD and Teamcenter administration) over one month to set-up, test and execute the production migration.
Complete the form to download the detailed case study (17 pages, 1.66MB PDF)