Feature Based CAD Conversion to INVENTOR

GoToINVENTOR is based on ITI's Proficiency software technology, offering feature-based translation that enables the transfer of complete design intelligence between major CAD systems with up to 100% automation and enhanced efficiency.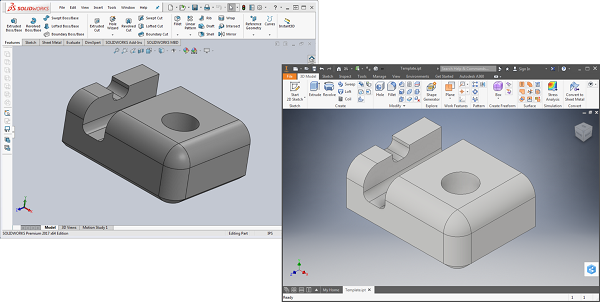 Maximize CAD data re-use
By providing fully functional models that retain the original product knowledge in INVENTOR, GoToINVENTOR maximizes CAD data re-use and offers a reliable basis for further product design and development.
Geometry, features, history, sketch relations, manufacturing information, metadata and assembly information seamlessly transfer to INVENTOR. GoToINVENTOR can also convert associative drawings along with the linked 3D models in one automated procedure.
Complete the form to contact us for more information.