Feature-Based CAD Conversion Services
Webinar: Feature-Based CAD Conversion Services
If your company is facing a complex CAD harmonization project, the prospect of migrating large volumes of CAD data to a new system can be challenging.
In this webinar, we will describe our industry-proven CAD conversion services, powered by ITI's Proficiency technology. Our team of PLM and CAD experts can help you plan, prepare, and execute critical CAD data consolidation projects using automated solutions, to deliver the highest quality CAD models and drawings for design re-use.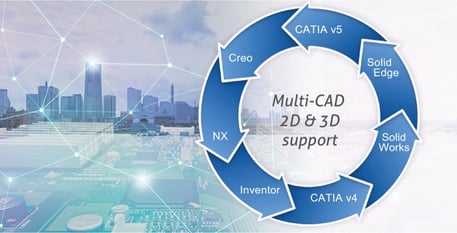 In this 45 minute webinar you will learn:
- The conversion service levels available for your unique business needs

- About the process which preserves design intelligence and ensures CAD model quality

- How our services can be used in the PLM migration process

- How our services enable the reuse of your CAD data, saving time and money
Join us and learn how ITI conversion services will accelerate your next project.