Original Air Date: 01-27-21
Runtime: 00:14:21
Accelerating the Integration of MCAD Equipment Models for Plant & Process
Integrate easier and faster with smaller CAD files
CADfix Plant and Process Simplification (PPS) solution can quickly simplify large complex CAD assemblies and reduce file size for import into plant and process design systems and shipbuilding software.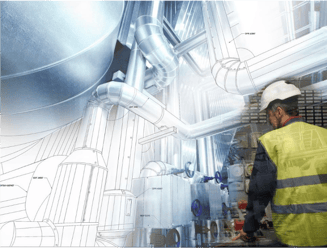 In this 15 minute webinar you will discover how to:
Remove unwanted small parts such as nuts, bolts, washers and small brackets

Remove small CAD features such as holes, protrusions, fillets, logos, lettering, ribs

Remove internal parts

Simplify complex parts to basic shapes

Save days of non-productive geometry handling, increase efficiency, decrease time-to-market and get to commissioning faster by employing automated CAD model simplification processes.
Complete the registration form to view the webinar recording.