CADfix PPS ROI Calculator
Use ITI's First-Year Return on Investment (ROI) calculator for your own plant & process simplification project data. By completing the form on this page, you will be able to download the MS Excel calculator we have created that automatically calculates projected labor savings and your first-year ROI.
See the sample below, and then get started today using your own data!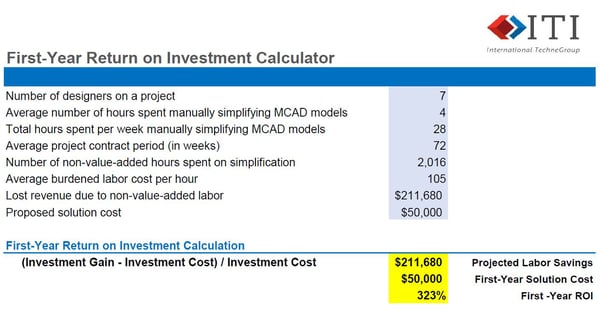 For more information on CADfix PPS, visit the CADfix PPS solution page:
https://www.iti-global.com/cadfix-for-process-plant-and-ship-building