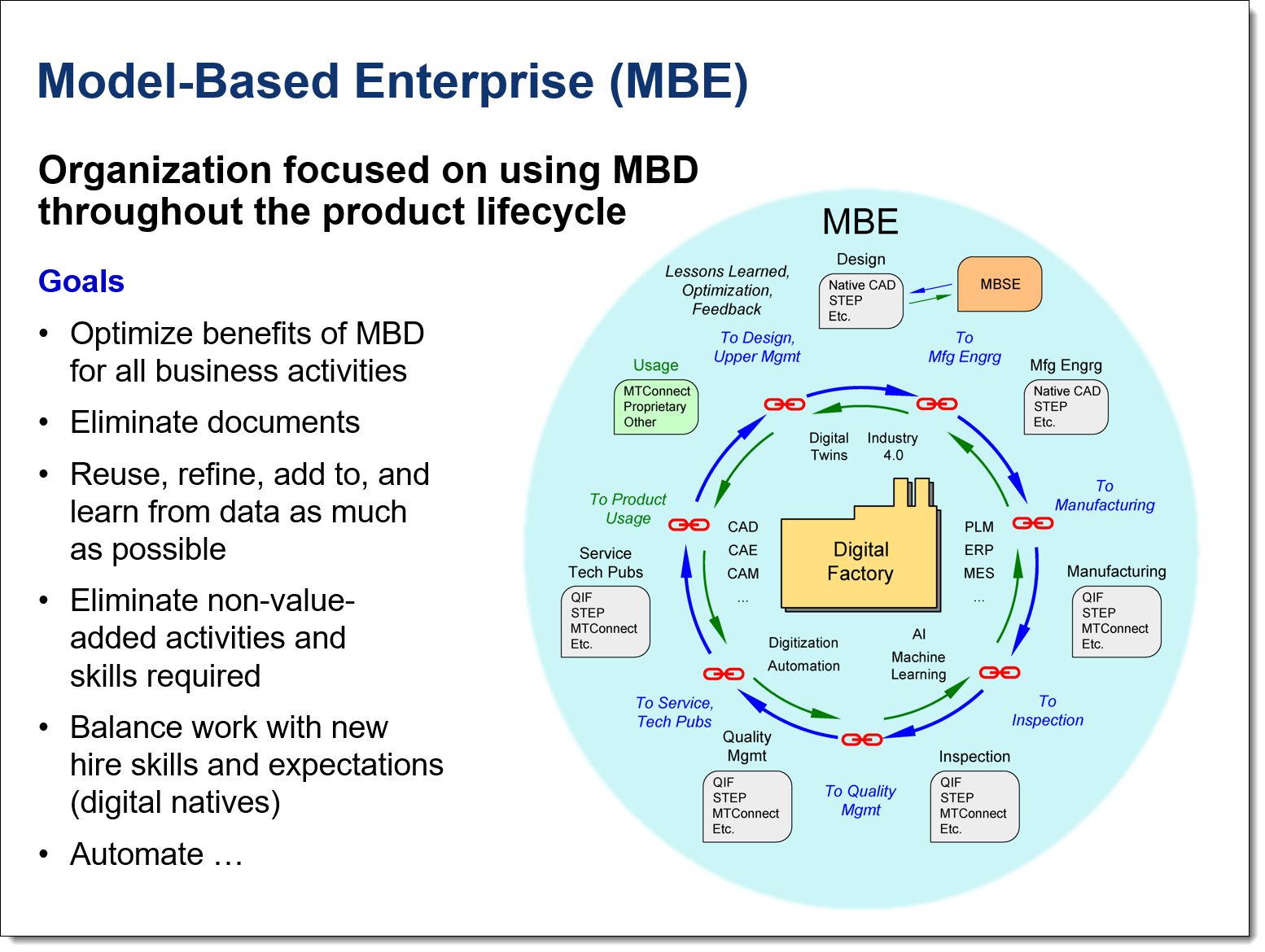 We are pleased to kick off our blog. We are looking forward to engaging with everyone interested in knowing more about MBD, MBE, related digitalization initiatives, and how to implement them.
We will run two blog series, each with a slightly different focus.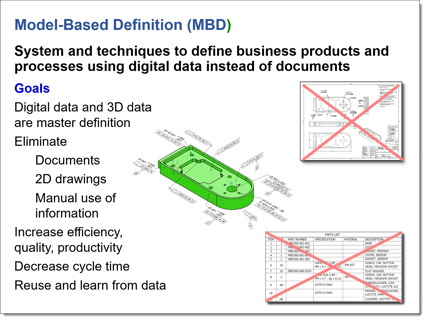 MBD and MBE Foundation will cover MBD and MBE vocabulary, concepts, and fundamentals. We will address model-based topics in product definition, process definition, specific disciplines, the enterprise, the supply chain, different workflows and methods, different approaches to MBD and MBE, and options available. Our goal is to help build a solid baseline and understanding of MBD and MBE.
MBD and MBE In-Depth will cover more advanced topics in MBD, MBE, and related digitalization initiatives. We will address areas that are often misunderstood and cases in which the true value proposition of MBD and MBE are under-or overestimated. We will compare different workflows and methods, pros and cons, tradeoffs and discuss system-level issues and challenges. We will also provide the material you can share with your company to help them understand the potential of MBE.
Our aim is for the blogs to provide helpful content, inform and inspire our readers, help them understand the reasons for MBD and MBE, implement MBD and MBE, and make the best decisions about MBD MBE.
In the end, it's all about how you want to do business. MBD and MBE present opportunities to move traditional less-productive methods into the 21st century and higher quality, productivity, and throughput and reduce time to market.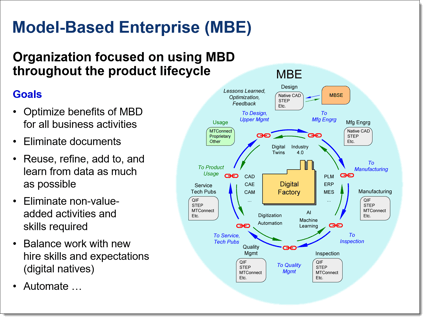 MBD and MBE are fast becoming the way to work. They are no longer ideas about the future. They are here now and are critical for remaining competitive in today's marketplace. The time for MBD and MBE is now.
Please contact us about our MBD and MBE assessment, training, consulting, and implementation services. It is our expertise, our focus; it's what we do. Let us help you get there.