Accelerating Integration of CAD Equipment Models into Plant Design
Our clients have clearly identified equipment model/assembly integration into plant/factory/BIM design applications as a major interoperability obstacle to accelerating project schedules.
ITI has polled over 200 EPCs, Owner-Operators and OEMs to determine the average amount of time designers and engineers spend simplifying an average equipment assembly for integration into plant design layouts. The numbers are staggering, with 43% respondents claiming 1-3 hours and another 34% stating "more than a day." A proportionate number of those polled have also indicated that as much as 85% of a plant design model is made up of equipment assemblies.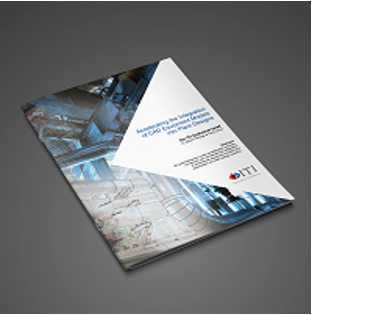 ITI helps design/layout stakeholders reduce the time it takes to integrate mechanical CAD (MCAD) assemblies into plant designs. We automate the manual process of MCAD simplification using a vendor-neutral software solution that supports a myriad of native and neutral mechanical CAD formats for a variety of import/export paths. As industry leaders we also provide an ROI calculator that can be adapted by executives to formulate business cases for our solutions.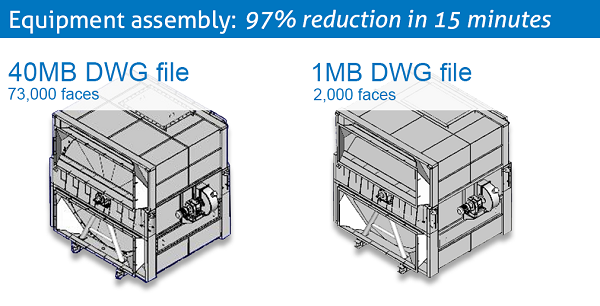 This technical brief defines the problem, technical challenges, approach and solution, as well as offers insight and tools for measuring return-on-investment.
Complete the form to download the Tech Brief (1.02 MB PDF)
CADfix PPS Technical Brief